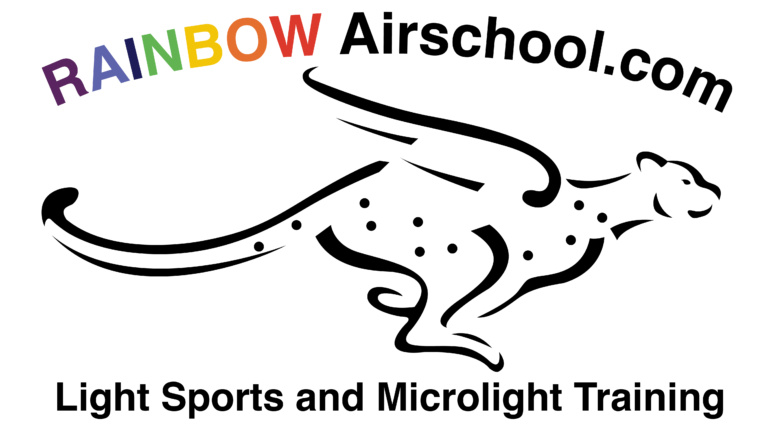 Rainbow Air School
Rainbow Air School was established in 2006 and has an excellent safety record. In 2010 Rainbow Air School was split into two separately owned and operated flying schools, Rainbow Air School - Circus (Now Klipriver Airfield) with SACAA ATO#RAA0295 and Rainbow Air School Ladysmith with SACAA ATO#CAA0295. Information on this website is mainly about Rainbow Air School Klipriver Airfield with its satellite school at Vereeniging Airfield. For detailed information on pricing and services offered at Rainbow Air School Ladysmith, please contact Larry van der Merwe.
At Rainbow Air School we are passionate about making your dreams of flying come true and recreational aviation is our business. We have one of the largest fleets of Rainbow Cheetah Light Sport training aircraft in the country. We're the only flying school in the Southern Gauteng area providing Weight Shift Microlight training and have two microlight training aircraft available. Most of our clients are business people with full time jobs. We understand the need for flexibility and personalized training.
We are family friendly and regularly have get-togethers where current and former students, family and friends join in the fun. We have regular fly-aways where newly qualified students get the opportunity to spread their wings. We provide advice on buying your own aircraft and have hanger space available. We operate from uncontrolled airfields maximizing practical training time. We have an examination centre approved by the South African Civil Aviation Authority.
Fully Accredited
Instructors
All of our instructors are highly skilled and accredited with a combined total of more than 10 000h of flying experience**
Large Aircraft
Fleet
We have one of the largest fleets of Rainbow Cheetah Light Sport training aircraft in the country
Examination
Centre
We have an examination centre approved by the South African Civil Aviation Authority
Fly-Aways with
New Graduates
We have regular fly-aways where newly qualified students get the opportunity to spread their wings
** Only Klipriver and Vereeniging Airfields